A bit of our itineraries
To book our itineraries or to get a tailor made one
please send us an email at info@bottegadelturismo.com

From Giotto to Mantegna: Padua city
of frescoes
A walk through colours and emotions... the first kiss in the history of
painting, humanity taking shape, the refinement of details through to
Mantegna's perfect perspective... an itinerary to be constructed together
with you among the many places that have become Unesco sites.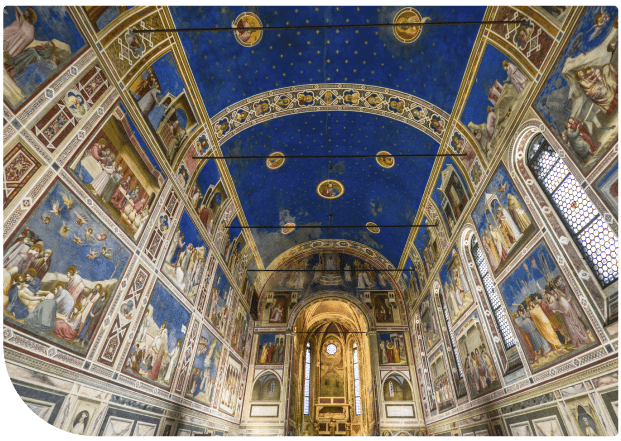 Padova by bike
A city where the bicycle is at home, why not use this
means to visit it? Pedalling along the cycle paths and navigli
we will be able to retrace history, rediscovering the life and
truest essence of this city! A different bike itinerary, to
appreciate Padua away from traffic and confusion!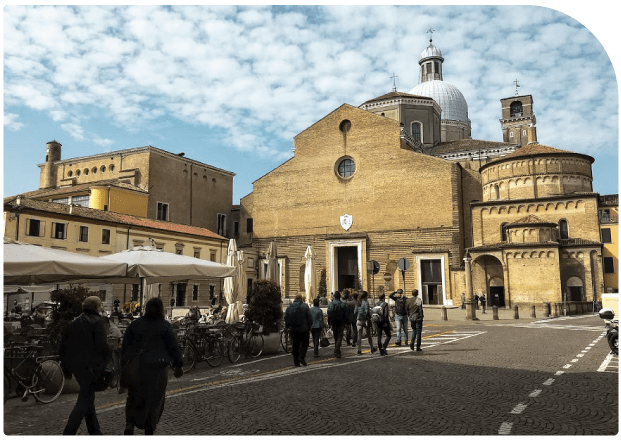 Spritz and Sandwich: a Gourmet Padova
A visit dedicated to market places where you can rediscover the streets
of ancient trades and guilds, but above all the scents and
colours of one of the oldest shopping centres in Italy, 'Sotto il
Salone', concluding with a spritz and... Paduans for a day!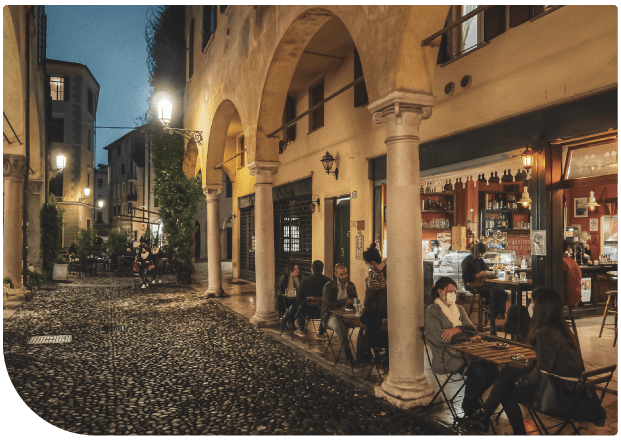 Padova Urban Trekking
Comfortable shoes and the desire to discover... from Prato della Valle to
the gardens dell'Arena following an ideal route of gardens,
monasteries and churches, of mills and factories, of more or less
licentious places, in a Padua of miseries and virtues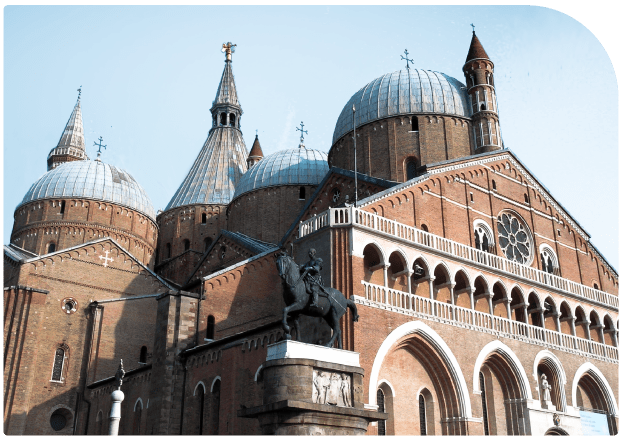 Padova Street Art Tour
The new frontier of Art, made up of more or less colourful images
that tell a story to those who want to stop for a moment
and look beyond appearances, to read between the lines. From Tony Gallo to
Kenny Random to Alessio B, all the works that have enriched our city.